Thinking about counselling?
Are there things about your life that you would like to change?
Counselling can:
give you an opportunity to talk in confidence about things that might be troubling you
help you find a different way of looking at things
help you move your life in a different direction
We can all make changes that improve our lives. Sometimes we can feel stuck or lost and then it can help to talk things through with another person and get a fresh perspective.
Qualifications
I qualified as a counsellor in 2010 and have worked in NHS and community counselling services. I have a particular interest in working with people who would not normally come for counselling. I am a registered member of the British Association of Counselling and Psychotherapy.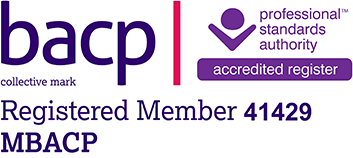 Post Graduate Diploma in Counselling & Psychotherapy
MA in Counselling & Psychotherapy
Counselling Services
I often work with people who:
are anxious
feel depressed
have relationship difficulties
have experienced bereavement or loss
or feel lost or stuck in their lives
I usually see people once a week. This can be for anything from 6 weeks to over a year. At our first session we will talk about what you want from your counselling and how we can best work together.
Fees
Each session lasts 50 minutes. My fee is £40 - £60 per session. I can sometimes offer a reduction for people on very low incomes.
Location
I see clients at Stratford Advice Arcade, near to Stratford station.
View Larger Map
Contact Details
To find out more or to make an initial appointment please contact me by phone or email:
07966 725 432